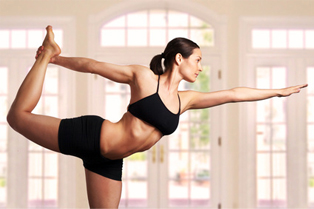 This is regarding a very special residential Wellness Retreat to be held at Ahmedabad, India. First of all let me tell you how this idea came up. Over a period of last 30 years, we have been teaching yoga, healing and martial arts, and have been getting students from abroad to learn one or all of these disciplines or explore indian culture and spirituality. In most cases someone from their own country recommended my name, they wrote to me, they came and stayed here, attended our training sessions, we had a lot of personal interaction and at the end found themselves transformed. They wrote: 'Life changing!', 'Wonderful experience!' These exclamations gave us strength and a direction to think: So far we have trained the people from overseas as and when they came. Now, why not invite them to a special course designed specially for them? Thus born the course …

Course content:

Sukhshma Vyayam / Subtle exercises:
In this you take your complete focus and Chi / Prana to the part being exercised. This method alone is capable of curing many ailments. It also prepares one for higher form of Yoga.

Yoga:
For providing mental peace, clarity, increasing focus, flexibility, and detoxifying the system through special Yogic breathing. And Meditation to go beyond the mind.

Healing Science:
For becoming your own Doctor and helping near and dear ones in their troubled times; this include reflexology, massage, Reiki and Pranic healing.

Vedic Wisdom:
Creates a better insight to see your life in a different light, to remain centered, and to get guidance to correct your ways in life.

Above mentioned each Discipline is powerful enough in itself, When combined, it can bring tremendous positive results in one's life. You'll enjoy your body. It is like taking your vehicle to the service. Isn't your body a vehicle to achieve any material or spiritual goals?

Also…we'll have lots of fun! Sight seeing... games… processes… and much more……!

Accommodation will be a serene place and there will be delicious Vegetarian meals. As, many of our international friends put it this way :'Delicious, healing and feeling !' A team of cooks will be specially employed for this task. This will be a 7 days intensive programme to be held from 7th Jan, 2011 to 13th Jan, 2011. (Weather vise the best time to visit India! And 14th Jan. being traditional kite flying festival, when the sky is covered with millions of kites!) On request there'll be a free air port transfer. Instruction will be in English. Eligibility is 18 years onwards, the person should be reasonably fit and open to try out new ideas and ready to adopt different circumstances. Optional one more week to travel Indian Country side, historic town Junagadh, Gir- Forest-National Park, only place in the world where one finds Asiatic Lions in nature and in their company, there are Leopards, Antelopes, Crocodiles and many more species of flora and Fauna… We have kept the seats to a very limited numbers. First come first serve bases. Atmosphere will be that of a family. Love, care and respect for every member- which is conducive to growth.

Location
Gujarat is the western most state of India ; reach in its cultural, geographical diversity and archiological marvels. It has hundreds of miles coast line, mountains, lakes, forests and desert. Gujarat is the only place in the world where you can find Asiatic Lions in the wild. In wildlife it also has leopards, spotted deers, sloth bear, crocodiles, rock pythons, hundreds species of birds and flora and fauna.

This land has produced exceptional men in the history of mankind; one of them was Mahatma Gandhi. It has one of the lowest crime rate in the country.

It has the biggest folkdance festival in the world, when millions of people, men and women in colourful traditional dresses dance for nine nights. Gujarat is well known for its variety and quality of food. It also has the biggest kite festival when you can literally see the sky covered with millions of colourful kites! You can invariably feel the gala atmosphere at these times.
World's biggest dance festival in Gujarat
Ahmedabad, as the name suggest was established by the king Ahmedshah. As the story goes; once the king was on a hunting trip in this region, the king's dog chased a rabbit. All of a sudden the rabbit turned around and faced the dog squarely. And poor dog had to retreat! Seeing this bravery the king thought: if I establish a city here, my people will also be brave like the rabbit! Thus born Ahmedabad…

Now, Ahmedabad is a perfect blend of old and new. It has castles, centuries old heritage homes, Temples, the Ashram where Mahatma Gandhi lived. Recently Ahmedabad has been given the status of a mega city; having a domestic as well as an international air port (with direct flights from New York and London), Mega malls, multiplexes and presence of multinationals. It is also a business hub as well as an educational hub of the region, with country's premier educational institutions.
Sidi saiyad ni jali - Ahmedabad
| | |
| --- | --- |
| | Our Retreat venue is situated in a beautiful, serene out skirts of this happening city. There is a well designed Country Club in a tree rich area with all modern amenities like swimming pool, gym and well appointed guest rooms. And in the sprawling lawn we can have our Yoga sessions to draw energy from mother earth and you can bathe in gentle rays of sun! |
| Adalaj vav - Ahmedabad | |