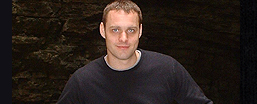 Thank you from the bottom of my heart for every moment that I have been with you in India. It has been the most incredible experience of my life and has touched me so profoundly and deeply. I know that at times I struggled and fought against the changes and lessons that life was bringing me to learn, it means facing so much fear that at times it can quite overwhelm me. I have never met anyone like you before and it has been inspiring to see you living your life so positively and to be part of such a positive and loving family. I will forge onwards with my life and my growth and have taken on board an amazing amount of information whilst with you. You were teaching me even when you didn't know it.

This period of time in my life means more to me than perhaps you know. The progress and change have worked on such a deep level of my being that the effects of my time with you will ripple through my life for years to come. Thank you so much for all the hard work and effort that you poured tirelessly into my development. It is with great pride that I think of you as Sensei.


Howard Barnes,
Chesham, England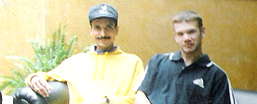 My memorable millennium year in India………
I heard about Sensei Nikhil Trivedi from my kickboxing coach back in England. I wrote to him expressing my desire to train with him as a full time student and I spent seven fruitful months with sensei Nikhil in Ahmedabad, India.

I have achieved a better understanding of how & why martial arts work. My stamina has improved much beyond my expectations. Initially I could hardly run a kilometer. In the last month of my training, I ran 33 kilometers nonstop! I have achieved peace of mind through yoga. My concentration has improved dramatically in all activities of my life helping me to be more focused. My kicks have improved by the special flexibility training I received. I have become more in tune with my body through the fitness training and with an introduction into the Healing Arts. It was a unique experience to get training in a different dojo atmosphere-high discipline, helpful friendly people.

Ben Dawson,
Northampton, England.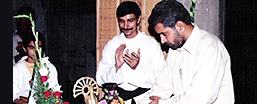 He (Sensei Nikhil Trivedi) is an excellent teacher and is doing a good job in helping the youth to become stronger, both physically and mentally. I whole heartedly support him in his activities.




Himmatsinh Patel,
Mayor of Ahmedabad.